Although at Otter Watersports we manufacture a wide range of standard sizes, we truly believe there is no substitute for a made-to-measure drysuit. If you are looking for maximum manoeuvrability, peak buoyancy and the best diving experience, made-to-measure (MTM) is the way to go. New MTM customers often call us to comment how the custom fit has completely changed their diving – and always for the better!
There are a number of ways you can be measured for an Otter made to measure drysuit:
You can visit our showroom in Bradford
Measurements can be taken at home, with help from a friend
We have stands at major dive shows
Or you could visit one of our dealers
Customers are always welcome at our showroom, where you can enjoy a nice cup of tea or coffee as our professional staff take care of your measurements. You can also see all of our product lines on display, as well as colours, variations and options.
Our DIY MTM page is the place to start if you are going to have a friend measure you for your suit. It's not a complicated process, so long as you take your time and write things down carefully.
We are also very happy to measure you for your Otter made to measure drysuit at the the many dive shows we attend. Although these can be very busy, be assured we will not hurry through measuring you or discussing what makes your ideal drysuit.
We also have a network of Otter drysuit dealers who will help you select your suit. Please contact the directly to organise an appointment.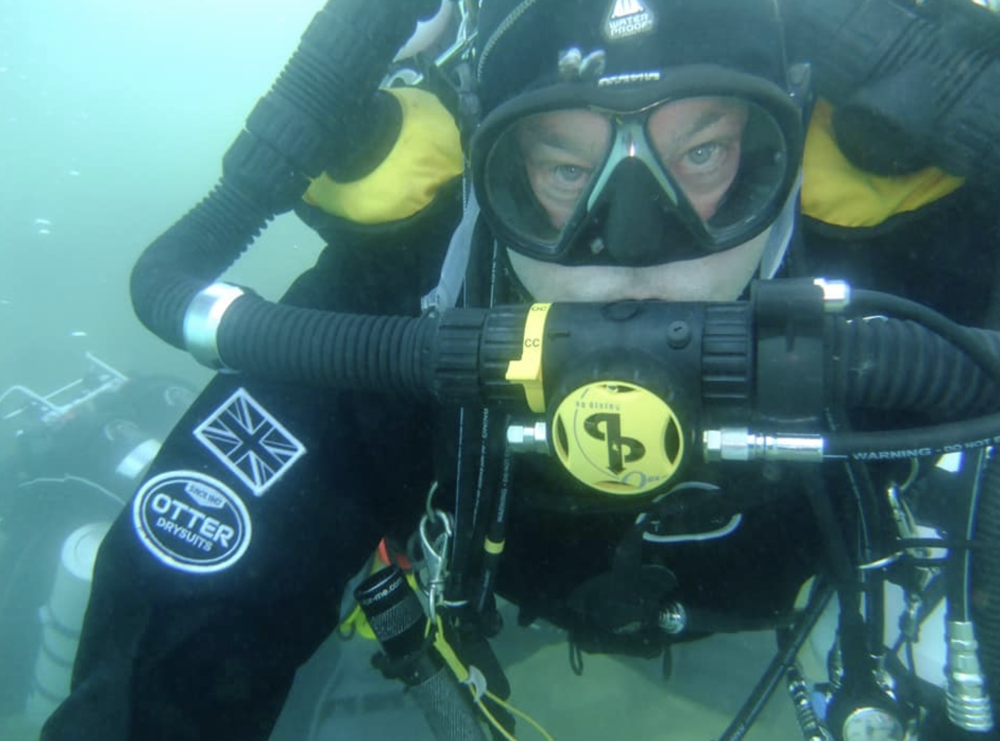 "Delighted with my new Otter Brittanic dry suit, tough, durable and manufactured to my needs for cold water diving, this is the only dry suit I'll ever need."

Nick Brooker, rebreather diver and BSAC Instructor