John Womack Snr began diving in 1972 and joined Bradford Sub Aqua Club in Queensbury. He soon worked his way up to First Class Diver in 1979 and Advanced Instructor.

In 1986 John Snr set up Otter Watersports and Divers Warehouse in Bradford, on the top floor of an old mill. Within two years the business had expanded to occupy the whole building, and was employing John's wife, two sons and daughter. By 1991 there was no space left, and Otter Watersports moved to another woolen mill. In 2004, another move brought the company to its current location, an old chapel. This provides nearly 19000 sq ft of space for manufacturing and sales, as well as plenty of staff and visitor parking.
The businesses continued to prosper, and in 2012 John Snr sold Divers Warehouse to concentrate on perfecting the Otter Drysuits product line, going diving, and partially retiring.
In 2010 John Womack Snr received the EUROTEK 'Outstanding contribution to the diving industry' award. The citation read: 'The unsung hero that has gone the extra mile to support and develop others in the field of advanced and technical diving.' During his career John Snr dived all over the world, and was directly involved in major technical diving expeditions sponsored by Otter, including three on the renowned wreck Britannic in Greece, on HMS Victoria off Lebanon and HMS Prince of Wales and HMS Repulse in the South China Sea.
John Snr passed away in late 2018. Otter Watersports continues to expand, and is has been run for many years by John Womack Jnr. The company's tradition of supporting expeditions continues, and Otter Drysuits continue to be the first choice for technical divers across the world.

From the outset, Otter Watersports has been known for innovation, and this is as true now as it ever was before. Otter's Brittanic drysuits offer an amazing fit and comfort, with a telescopic section allowing easy movement out of the water. The Atlantic range offers unequalled stretch and movement for the wearer, whilst using hard-wearing materials and even Kevlar to protect in even the most extreme environments. Top-quality components from YKK, Apeks, Si-Tech and Kubi ensure Otter Watersports can offer the ideal drysuit to suit any customer's requirement.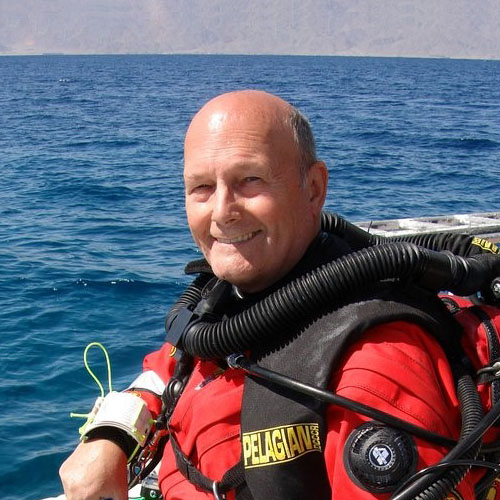 John Womack Snr

Began diving in 1972

BSAC First Class Diver & Advanced Instructor

Lifetime member of Bradford Sub Aqua Club
Served as Diving Officer, Chairman and trustee of the club

Instrumental in securing club premises

Founder of Otter Watersports